Parent Chiropractic Center Affiliates
NRG Zone Fitness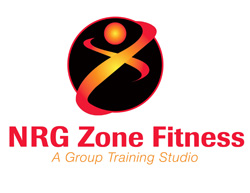 This past Monday, Kelly, Timea and I met with Lisa Cinelli, the owner of NRG Zone Fitness in Londonderry. We were very impressed with her facility and more importantly, Lisa's passion to help people restore their health and well being.
She and her team provide one-on-one personal training services as well as scheduled group personal training sessions. The schedule of trainings can be found on their website which include TRX® Suspension Training, P90X®, Spinning®, Yoga, Pilates, HIIT Training and more.
NRG Zone proudly offers group and one-on-one personal training for youths. Yoga programs, strength and mobility sessions are offered weekly and cater to all youth fitness levels. Team fundraisers and functional group training are customized to meets your team's needs.
I am committed to helping Lisa promote her vision and we have created an alliance with NRG Fitness Zone. I am very excited for Parent Chiropractic Center to begin working with NRG Fitness Zone and encourage you to check them out at www.NRGZonefitness.com!
---
Parent Chiropractic Center Affiliates | (603) 434-8300