About Parent Chiropractic Center
Since 1995, Parent Chiropractic Center has been serving the greater Londonderry area. We've enjoyed helping families become and stay healthy naturally at our current location since 2000.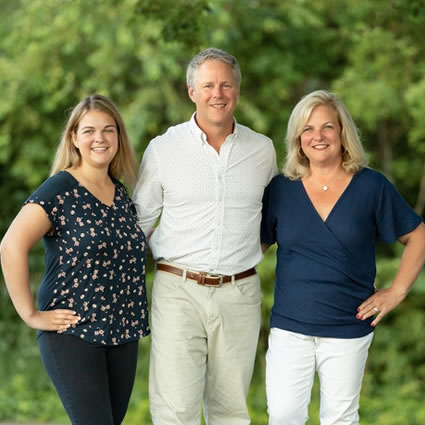 Our Philosophy
From a young age, Dr. Daniel understood the power of chiropractic care. As a "sick" child who didn't have much luck medically, his life was changed forever after visiting the chiropractor—for the better! Each and every day at Parent Chiropractic Center, he makes it his mission to help people understand that they too have the ability to be healthy and well, allowing them to live their best life possible.
And this isn't just Dr. Daniel's belief—in fact, the entire team is here to help families optimize their health and well being—all of them at Parent Chiropractic Center are all passionate about the health benefits of chiropractic care. That being said, every single one of our family members receive regular chiropractic care to maintain and optimize their health and well being.
Families, Athletes and Everyone In-between
Whether you're looking for care for yourself, a newborn baby, an athletic child or a grandparent, you've come to the right place. No matter your age or lifestyle, there's something that chiropractic care can offer you. In fact, we've seen colicky infants sleep through the night after just a few adjustments and adults light up when they understand the power of chiropractic care.
Instead of just focusing on getting you out of pain, we dive deep to uncover what's really causing the problem, placing a special emphasis on improving the brain-body connection.
Discover the Parent Chiropractic Center Difference
Chiropractic is the largest drug free health care profession in the world. Are you ready to learn more about how natural chiropractic care can positively influence your life for years to come? Call our office today to get started. We are in network with most major insurance plans.
Get started today!
---
About Parent Chiropractic Center | (603) 434-8300